Cecile Richards grew up in a radical family in one of America's most conservative states. Standing up for what she believed in often led to her being branded a hell-raiser. Her adopted credo is that if you want to make a change, you must cause trouble. As the founder of progressive activist organizations, she has done a lot to align the world with her ideals. Her mother also revolted against a life of domesticity. Activism changed Cecile's life.
Learn how to build an organization and change the world by reading on.
Cecile Richards' background destined her for a life of troublemaking.
Cecile Richards is a rebel by nature, and that's hardly surprising, given her background. She was born into a radical family in a conservative state, which set the stage for her to become an outspoken maverick. Her father, David, was a civil rights attorney who spent his career fighting for justice, while her mother, Ann, was the second female governor of Texas.
Ann wasn't always a feminist icon, though. When she first got married, she embraced the role of a dutiful housewife. But that changed one summer's day when David planned a canoeing trip with friends and asked Ann to make them a picnic for the outing. Instead of the usual fare, she packed the most disgusting foods imaginable, including canned weight-loss drinks and stewed prunes.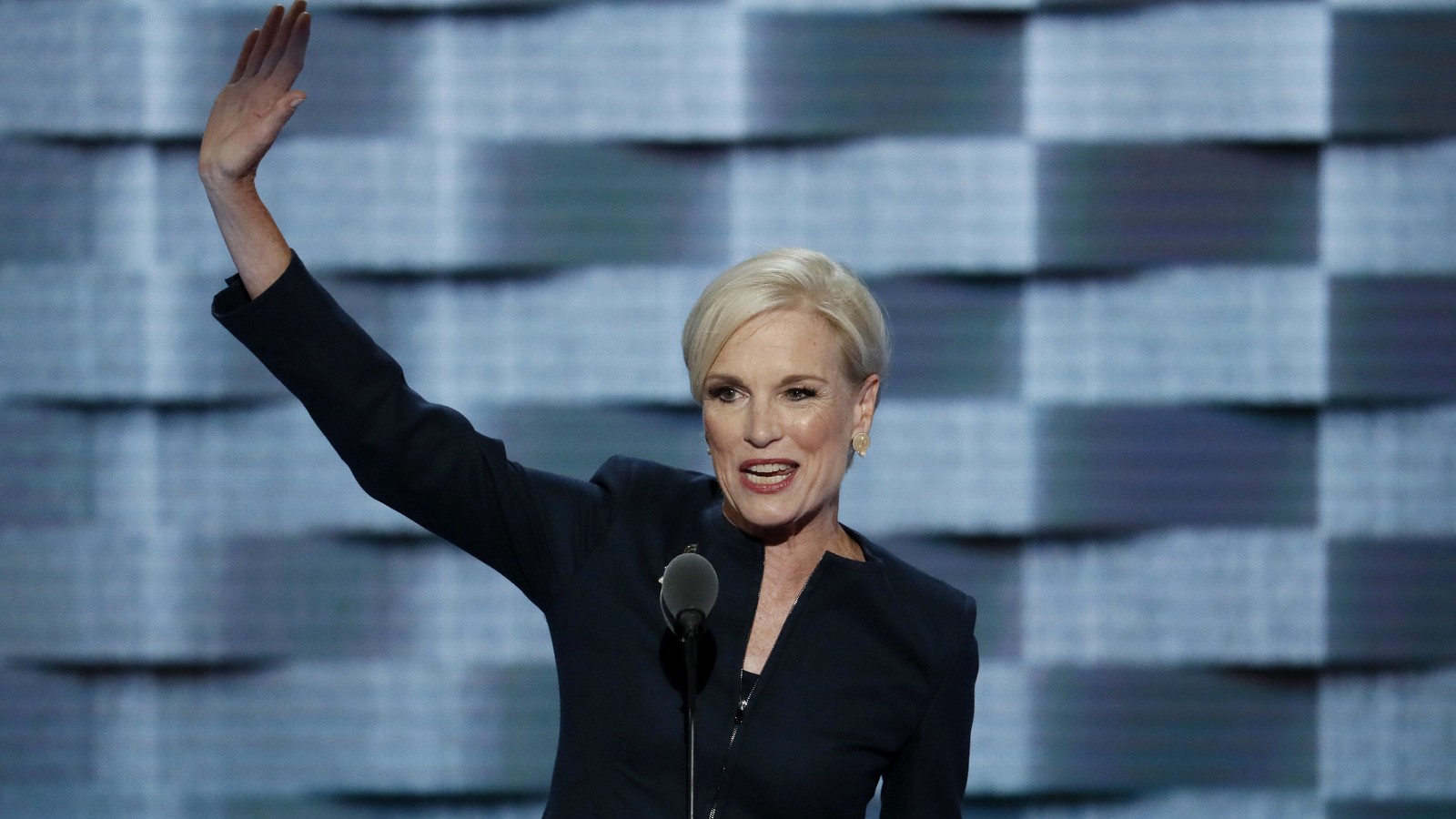 Refusing to accept rules she disagrees with is something Richards has in joint with her mother. As a sixth-grader in Dallas, Texas, Richards got into trouble after refusing to recite the Pledge of Allegiance and the Lord's Prayer – a common practice in many American schools. She reasoned that the family wasn't religious, but more importantly, she knew it was unconstitutional to blend religion and education.
Her teacher, Mrs Powers, wasn't impressed and told her she was trying to make trouble. Richards, however, had to choose between keeping her head down and questioning authority. She chose the latter and was quickly branded a troublemaker. It was shocking initially, but she soon learned to wear it as a badge of honour.
This spirit led her to become the founder of progressive activist organizations like the Texas Freedom Network and America Votes. Richards went on to become the president of Planned Parenthood, where she did more than most to align the world with the ideals she holds most dearly.
Richards proves that you must be willing to make trouble if you want to make a change. Refusing to follow the rules you disagree with is the first step toward creating a better world.
Cecile Richards found her calling in life by focusing on allies and people who counted on her.
The journey to becoming an activist wasn't easy for Cecile Richards. As a Texan attending Brown University, she initially felt like an outsider among her more hip East Coast peers. But she found her place when she got involved in activism during a campus janitors' strike.
The strike was resisted by the school administration, who claimed that the janitors' conditions were fair. Richards joined a student support group and helped the workers organize, handing out leaflets and calling for a meeting between the strikers and the administration.
As her activism grew, Richards faced the challenge of not everyone being on the same side. During a librarian's strike, she formed a picket line to prevent students from using the library during the strike. Many of her peers crossed the picket line to continue working, causing disagreements that cost her friendships.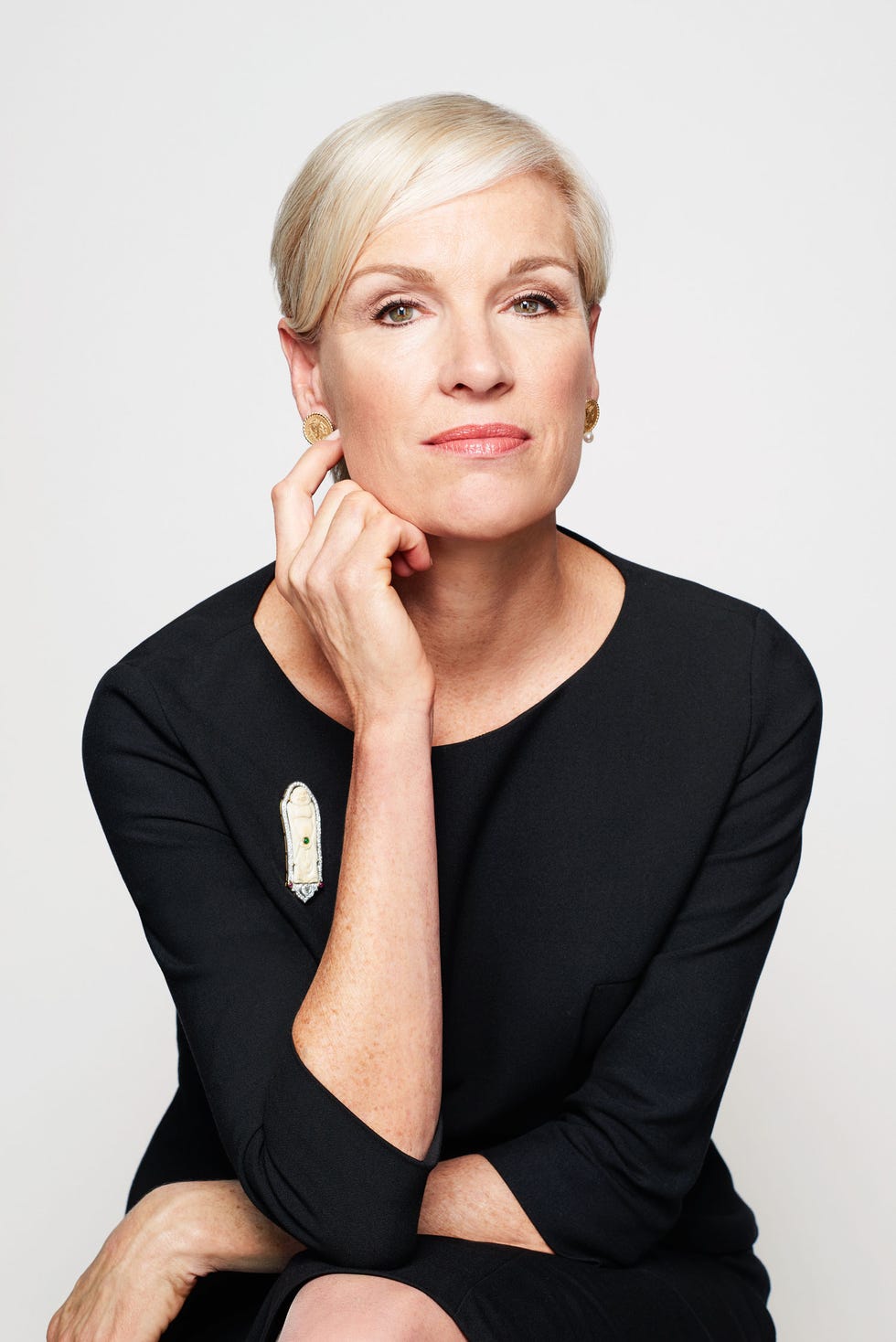 After graduation, while many of her classmates pursued safe, legal, psychiatry, and publishing careers, Richards knew that her heart was in activism. However, she faced the reality that activism wasn't the best way to pay the bills.
Despite this, Richards persevered and began writing letters to union organizers. Her efforts paid off, and she started her career as a union organizer in New Orleans.
In New Orleans, Richards found a city full of underpaid female hotel workers doing the cleaning or laundry while their white male counterparts got the cushy front-desk positions. Richards knew these workers needed someone like her to fight for better conditions, and she was up for the challenge.
When faced with an unjust situation, the author learned that it is up to you to take action.
During the mid-1990s in Texas, conservative activists purged the school curriculum of anything smacking progressive ideas, such as sex education and equal rights for women and LGBT individuals.
The author felt the effects of this censorship personally, as her children attended public school then.
When two members of the ultra-right-wing Christian Coalition were elected to the State Board of Education, the author knew she had to take action.
She formed the Texas Freedom Network (TFN), a liberal non-profit group, in her living room with the help of friends and family.
Despite starting small, the TFN grew quickly and now works with over 130,000 community leaders in Texas.
The TFN has proven itself to be an effective force against the religious right in Texas, fighting for progressive ideals and the freedom of education.
The key to organizing is to set practical goals, learn to ask for money and respect basic rules.
After the success of Texas Freedom Network, Cecile Richards continued her activism by starting America Votes in 2004 – the largest umbrella organization for progressive grassroots groups. Through this experience, Richards learned some key takeaways about activism.
One crucial point is to start small and set concrete goals to build momentum and keep things moving. For example, Richards' initial goal with the Texas Freedom Network was to raise enough money over three months to pay for an assistant and her own wages.
Another important lesson is not being afraid to ask for money. It's a necessary skill and an important test of your concept. Organizing is all about building a following.
Solidarity is another vital aspect of activism. When communities come together and work in tandem, the possibilities are endless. Planned Parenthood is an excellent example of what can be achieved when people work together for a common cause.
It's also essential to learn the rules of organizing. Rule number one is to allow everyone to speak and share their views and listen actively. The other 80 per cent of organizing ensures people have something meaningful to do once they leave.
Finally, taking care of the small details can make all the difference. Providing food, printing name tags, and respecting people's time commitments by starting and finishing events on time are all critical aspects of successful organizing.
Click here to know about Study Abroad Boosts Civic Engagement
Women should stop selling themselves short and start pushing their own boundaries.
Women often underplay their qualifications and abilities, while men, especially unqualified men, are known for their chutzpah. It's time for women to stop selling themselves short. Cecile's mother, Ann, decided she wouldn't wait until she'd built up the perfect resume or someone asked her to put her name in the ring for governor of Texas. She knew that if she wanted the position, she'd have to rely on herself and show unwavering self-belief. And because she really was convinced she was the right woman for the job, she made it.
Next time you find yourself worrying about your abilities in a job interview, remember Ann Richards. Acknowledge the fact that we're all subject to self-doubt and press on. After all, there's only one way to figure out if you can handle something – by trying it out!
When Planned Parenthood invited Cecile Richards to interview for the position of president, she almost didn't go. She was still busy running America Votes in Washington and had doubts if she was qualified for the job. Her mother quickly ended that and told Cecile, "You'll never know until you try. You only get one life, and this is it."
Cecile was the ideal candidate for the position by the end of the second interview. Today, one-in-five women in the US have made use of Planned Parenthood's services. It's estimated that one-in-four women will have at least one abortion before age 45.
Remembering to trust yourself and not to underestimate your abilities is vital. Even if you don't feel completely prepared, you don't have to be. As Ann Richards said, "If you want the position, rely on yourself and show unwavering self-belief." It's time to stop selling yourself short and face the challenge.
Know about the Ultimate Guide to Choosing Perfect Student Accommodation in the UK
An attack on Planned Parenthood in 2005 showed Richards how important it is to overcome setbacks.
In 2015, Cecile Richards faced a congressional hearing on Capitol Hill. Anti-abortion activists had accused Planned Parenthood of wrongdoing and circulated doctored videos claiming that the organization was selling fetal tissue. House Republicans threatened to defund Planned Parenthood and shut down the federal government.
Four congressional committees were tasked with investigating the allegations. Richards and her team felt they were facing a well-financed and well-organized conspiracy. They prepared for the fight, studying thousands of documents and answering questions calmly. Richards' careful preparation paid off, and by the end of the day, it was clear that there wasn't a shred of evidence for the alleged wrongdoing.
It was an exhausting day, but Richards appeared on the Rachel Maddow Show even after the hearing. On the way there, she received a phone call from Hillary Clinton, who had seen the hearing and praised Richards for standing up to the committee.
If you want to make a change, you have to cause trouble. That's the credo Cecile Richards has lived her life by. So take inspiration from this born maverick and start mixing things up. Find your people, build alliances and remember to keep those you're working with – rather than your enemies – at the front of your mind. Stay practical, learn to push past failure and dream big – there's no telling what you can achieve!
Actionable advice:
Keep your eyes on the prize by tuning out negativity.
Negative feedback has its uses when it comes from a trusted source. On the other hand, outright negativity can quickly become an obstacle on the road to achieving your goals. That's why it's so important to tune it out. When Richards moved back to Texas to support her mother's run for the governorship, she found the relentlessly negative press coverage of her mother utterly draining. Her solution? Block it out. In her case, that meant switching off the TV and putting the newspaper down. So identify what's sapping your energy and cut it out of your life!
Got feedback?
We'd sure love to hear what you think about our content! Just drop an email to contact@englishschooloflondon.com with the title of this blog as the subject line and share your thoughts.