To prepare for your move into student accommodation abroad, it's important to consider several factors. Student.com has compiled a list to guide you in your search and help you find the perfect home for your needs.
Book as early as possible
Upon receiving your offer, it is crucial to commence your search for student accommodation in the UK. It is your responsibility to secure appropriate housing for yourself, as universities assume you will find private accommodation if you do not apply for university-owned options.
By starting your search early, you expand your options in terms of university-owned accommodations and private rentals, which is particularly essential in locations where demand exceeds supply. Although finding private accommodation just before the start of the academic year is possible, you will have limited options available, making it imperative to book early if feasible. This increases your chances of finding suitable housing at a better price and, if you're searching with friends, increases the likelihood of finding a place that caters to all your requirements.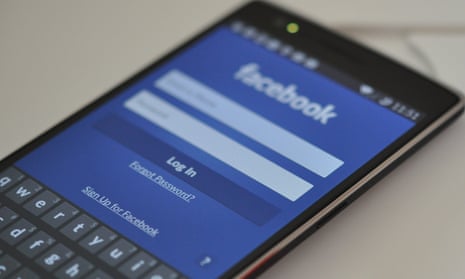 Facebook can serve as a helpful tool in determining the ideal location for your accommodation or identifying areas that are best to be avoided.
Turn to social media for some inspiration
Facebook is an excellent resource to explore university accommodation options in your city or town. By joining relevant groups, you can find information about short- or long-term room or apartment rentals, connect with potential roommates, and discover sublets. These groups also provide insights into desirable and undesirable living areas based on feedback from students who have lived in specific parts of town or housing types.
Your university likely has a Facebook group dedicated to accommodation for the upcoming academic year, providing a useful starting point. Additionally, university halls and purpose-built student accommodations often have their own groups where you can obtain detailed information and assistance with any questions. Some universities even offer student accommodation services to support and advise you throughout the process.
Purpose-built student accommodations (PBSAs) are renowned for their exceptional amenities, such as on-site fitness centres, recreational areas, and dedicated study spaces.
Broadly speaking, there are three categories of student accommodation available:
On-campus accommodation
On-campus accommodation offers convenient proximity to your university and ample opportunities to socialize with fellow students. Although it may entail some limitations in terms of room selection, it is a popular choice among first-year students. Typically, on-campus accommodations are booked for one academic year.
Private residences
Private residences provide greater flexibility in terms of location and room selection. They cater to a wider range of tenants, including both students and working professionals.
Purpose-built student accommodation (PBSA)
PBSAs are specifically designed apartment complexes for students, providing exceptional amenities such as in-house fitness centers, games rooms, dedicated study spaces, and other common areas. PBSAs offer extensive flexibility in choosing the type of room and rental period.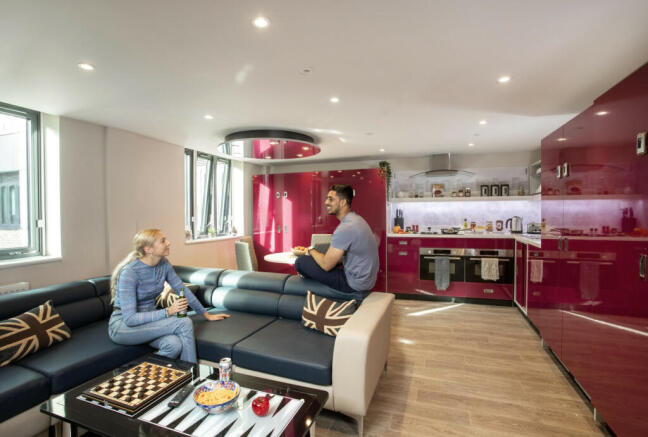 A private room provides an individual bedroom for your exclusive use, while communal facilities such as kitchens and laundry rooms are shared.
The different types of rooms
When it comes to room options, there are generally three choices available:
Shared room
A shared room involves sharing a bedroom with a roommate, with all other amenities also shared. While it offers a more sociable option and is typically the most affordable, it provides less privacy. In the UK, shared rooms are less common than in countries like the USA.
Confidential room
In a confidential room, you have a room to yourself, and at times, a confidential en-suite restroom, while other shared conveniences, for example, kitchens and pantries are accessible. This choice offers a harmony between cost and protection, with most UK understudies picking private rooms.
Studio condo
In a studio apartment, everything beyond the front door is for your exclusive use, providing complete privacy and personal space. While it offers the most significant level of protection, the expense of leasing a studio condo is by and large higher than other accessible choices.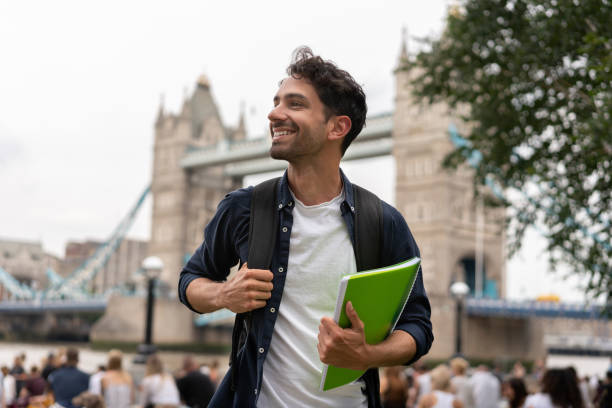 While choosing convenience, your financial plan will be a significant variable to consider.
What is your financial plan?
Deciding your financial plan is one of the underlying contemplations prior to setting out on your convenience search. It's fundamental to work out the amount you can easily pay each month towards the lease. Your financial plan assumes a critical part in choosing reasonable lodging, where offering to others is by and large the most practical choice. Notwithstanding, in the event that protection is a first concern, and you can stand to spend more, a studio loft might be a more reasonable decision.
It merits remembering that, especially in the confidential rental area, you might be expected to give a store one month's lease prior to moving in. Thus, remembering this cost for your budget is essential.
Area
While looking for understudy convenience, the area is an essential component to consider. Your new home will act as a base, and it's crucial to figure out where you maintain that it should be and that it is so natural to move around from that point. You ought to consider the closeness of your grounds, the simplicity of investigating your new region during available energy, and the availability of the town community or different spots of revenue from your convenience. It's additionally fundamental to consider the vicinity of public vehicles, for example, transport stops, metro or train stations, or on the other hand in the event that it's feasible to walk or cycle to college.
How is the convenience truly?
In the event that you haven't seen the convenience space face to face, it's vital to survey all pictures or recordings of the room and the structure completely. This will give a superior comprehension of what's in store and help with reducing choices. Convenience suppliers currently offer virtual visits, giving an exhaustive outline of the space, past photos. Assuming you can't visit face to face, it merits checking for accessible virtual visits to pursue informed choices.
Is the spot outfitted?
Prior to moving in, it's fundamental to affirm what furniture and conveniences will be accessible in your convenience. It's crucial to guarantee that your convenience has important things like a bed, work area, seat, and, surprisingly, a shower shade. Realizing what is given and what isn't will permit you to sort out for any extra things you might require without time pressure. Showing up later than expected around evening time to observe that fundamental things, for example, a bed are missing can be disappointing, so it's ideal to keep away from this situation by affirming in advance.
Ensure you figure out the agreement
Prior to marking an agreement, understanding your expectations is fundamental. This incorporates affirming whether a store is expected prior to moving in and the sum to be paid. Moreover, you ought to decide whether an underwriter is important to pay the lease if you can't. It's likewise vital to know about the scratch-off approach in the event of unexpected conditions, for example, not being acknowledged by the college, visa issues, or travel limitations. It's in every case better to be ready and have the expertise to deal with surprising circumstances. Hence, regardless of whether these situations appear to be improbable, it's essential to audit and grasps the agreements of your agreement.
Figure out who you can contact for help at your convenience
Upon landing in your convenience, it's fundamental to recognize your assigned contact individual and acquire their telephone number and email address. It's crucial to comprehend the help they can offer and the cycles set up to resolve any issues that might emerge. For instance, on the off chance that there is a water spill or on the other hand in the event that your cooker or heater quits working, it's urgent to know who to contact to determine what is happening. Knowing who to connect with for replies to commonsense different kinds of feedback about your convenience is fundamental, so try to distinguish your resource and their job in supporting you.