Welcome to our ESOL blog, where we delve into the world of English language learning and explore various techniques to improve communication skills at work. In today's post, we will uncover the transformative effect of adding colour to your voice when conveying a message. Like a vibrant painting, your voice can be enriched with nuances that captivate and engage your audience, ensuring your message is communicated effectively.
Imagine a scenario where a simple word like "Stop" holds different meanings based on the situation's urgency. By adjusting the tone, speed, volume, stress, and inflexion, you can paint your words with vivid colours to convey the intended message more precisely. We will explore the four horsemen of delivery – speed, volume, stress, and inflexion – and discover how variation in these elements can enhance your communication skills.
Adding Color to Your Voice
The first aspect to consider is the speed of your speech. When making an important point, slowing down your delivery can emphasize its significance, allowing the listeners to absorb the message entirely. Conversely, when addressing a younger audience, a faster pace can help maintain their attention and interest.
Volume, too, plays a crucial role in capturing your audience's attention. Surprisingly, speaking softly to a large crowd can create an aura of intrigue and curiosity, making them lean in to listen attentively. Careful modulation of volume ensures that your message is received with impact and leaves a lasting impression.
Stress and inflexion are two powerful tools that can reshape the meaning of your words. EmphasizingEmphasizing the right words can prevent misunderstandings and make your point crystal clear. Similarly, controlling the inflexion at the end of sentences prevents sounding hesitant and conveys confidence. By deepening your tone, you project an air of certainty and self-assurance.
Another effective vocal technique emphasizes plosives and hard consonants such as B, P, T, K, and more. Pronouncing these plosives clearly adds conviction to your speech. It enhances clarity, especially during phone conversations or virtual meetings. Practice your plosives by enunciating sentences like "Great job!" to instil conviction in your voice.
Paying attention to the tone of others' voices is equally essential. For instance, an applicant's technique can provide insights into their attitude and compatibility with your company's culture during a job interview. Practical communication skills are vital in the business world, making it essential to evaluate a candidate's ability to express themselves clearly and fit harmoniously within the team.
In the realm of language learning, the significance of good communication cannot be underestimated. If you aim to enhance your professional communication skills, consider enrolling in a Business English Course. This specialized program will equip you with the language proficiency, vocabulary, and cultural knowledge necessary to succeed in today's global business environment. Develop the confidence to engage in negotiations, deliver impactful presentations, and build strong professional relationships.
In our next part, we will delve deeper into effective communication techniques and explore strategies to convey your message persuasively. Stay tuned for valuable insights and practical tips to master the art of communication.
Remember, your voice is your instrument, and adding colour to your delivery can create a masterpiece of effective communication.
Communication is a hard skill that's vital for the workplace.
Communication is a crucial skill for success in the workplace. While Harvard Business School no longer has a dedicated course on communication, it remains an integral part of every class. Students are evaluated on their ability to listen, speak, and engage in debates, emphasizing the importance of effective communication. Businesses should prioritize communication by incorporating it into their overall strategy or by providing dedicated courses and networking opportunities.
Google, for example, encourages open debate supported by data. As we transition to a hybrid work model, virtual meetings require a different communication style but are equally important. We should consider how we present ourselves, when to contribute, and foster opportunities for bonding in online settings. Regardless of the changes in work dynamics, we must not neglect the significance of good communication skills.
Maintaining a good ethos is vital for workplace communication.
Imagine a scenario in a law firm where one attorney stands out from the rest by dressing casually in jeans and sandals, while everyone else wears suits. Initially, this unconventional appearance might enhance the attorney's reputation as a creative and independent thinker. However, if this attorney fails to perform well on an important case, their choice of attire suddenly appears less intelligent. Others may begin to interact with them differently, and their credibility and ability to communicate effectively with the team are compromised.
The main point to remember here is that maintaining a good ethos, which is the impression of credibility you give to others, is crucial for effective workplace communication. Ethos is not fixed; it can fluctuate based on your performance and the context in which you operate. For instance, a CEO typically has more ethos than a tech support worker, but that can change if the CEO fails to address a technical issue.
You already have an ethos, whether you're aware of it or not. It's important to understand your existing ethos and consider asking a trusted coworker for feedback on how you are perceived by others. However, it's even more critical to determine what ethos you need to achieve your goals. Until your ethos is strong enough, it may be challenging to gain support for your ideas or inspire your staff.
Maintaining your ethos is essential in all work situations, but it becomes particularly important when giving feedback. Providing feedback to those you manage can be awkward due to the power dynamic involved. Nonetheless, it is vital for achieving results and developing your staff. The act of giving feedback should be a positive and appreciated practice.
To effectively give feedback, you must strike the right balance with your ethos. If you come across as overly friendly and provide feedback as if you were a close friend, it may seem insincere because that's not the role you play in your employee's life – you are the person responsible for their salary. On the other hand, being too formal might create unnecessary distance. The key is to be respectful in your approach.
When you establish the right ethos, the employee will respond respectfully and thoughtfully to your feedback. Even when offering criticism, their own ethos will remain intact.
When facing a shortened project deadline, motivating your team becomes crucial. Understanding what drives each individual is key. Some may be motivated by credibility and simply need your belief in their abilities. Others may respond to potential awards from the CEO. Offering future leadership roles may be the best incentive for certain team members.
The main message: Motivate your team by recognizing what motivates each person individually.
Motivation is influenced by three factors: ethos, emotion, and logic. Ethos-driven individuals value credibility, while emotional individuals thrive when fired up. Logical thinkers require understanding. People are motivated for achievement, recognition, and power. Tailor your approach to match these motivations.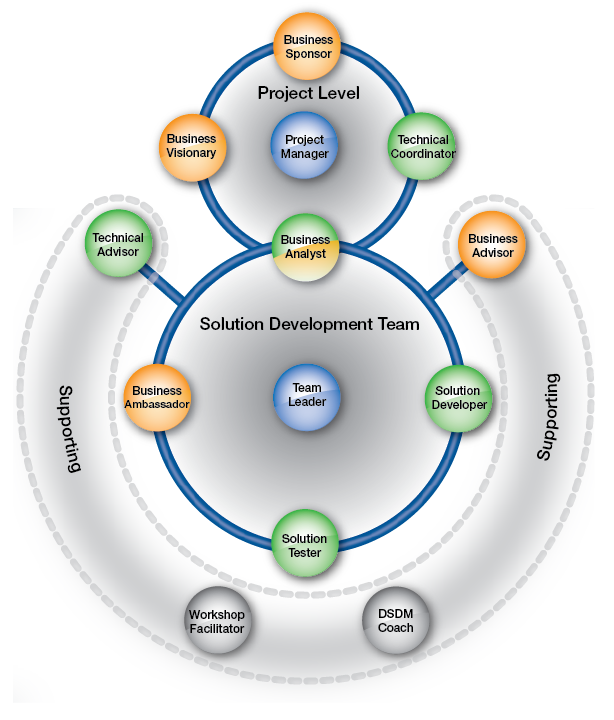 The DSDM (Dynamic Systems Development Method) team model emphasises understanding individual motivations and tailoring approaches to effectively communicate and motivate team members, aligning with the importance of recognising what makes each person tick in workplace communication.
Avoid a one-size-fits-all approach, as motivations differ greatly. For example, offering gambling chips in Las Vegas as a reward may offend achievement-oriented individuals. When delegating tasks, consider each person's motivations and present the work accordingly. Rewards should match their preferences, whether it's a thank-you note with flowers or a simple nod of acknowledgment.
The best communicators are masters of validation.
Mike Phalen, the former president of Boston Scientific's endoscopy business, demonstrated the power of validation in communication. By recognizing and congratulating a sales manager he had briefly met three years prior during a keynote speech, Phalen made a lasting impact. This highlights the key message that effective communicators excel at validation.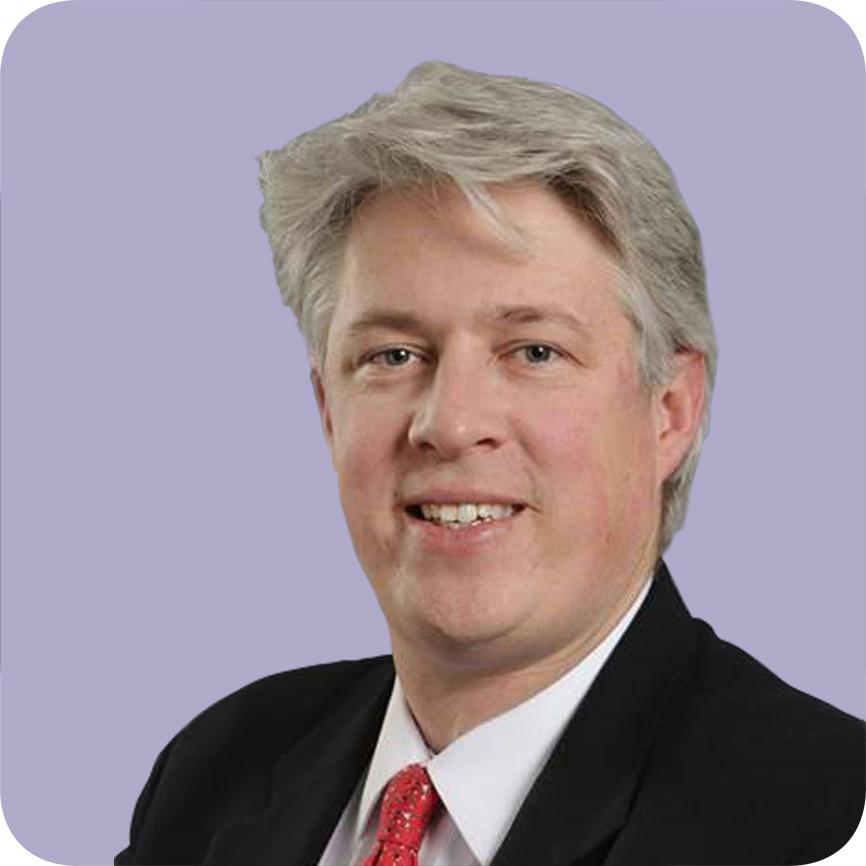 Validation is crucial because it affirms the value of someone's work and makes them feel valued. Different team members require validation in different ways, with some motivated by recognition and others by achievement. Nonetheless, everyone desires to be seen, heard, and acknowledged.
Validating others can be as simple as using a stock phrase like "Good job," accompanied by a genuine tone. Expanding on the validation by providing a reason or paraphrasing their input shows active listening. Non-verbal cues like a smile or thumbs-up also contribute to effective validation.
It's important to note that validating does not mean agreeing. Acknowledging others' feelings and perspectives while maintaining your own viewpoint is crucial. Validation becomes especially significant when dealing with defensive individuals. By asking open-ended questions and seeking to understand their perspective, you can validate their feelings and create a constructive environment for problem-solving.
Add color to your voice to convey the message you mean to.
Let's have a little fun exercise! Unless you're cruising in a car right now, say "Stop" in your regular, everyday voice. Now, imagine you're witnessing someone darting across a busy road, their life hanging by a thread. Give it another go and yell "Stop" with all the urgency and intensity you can muster. Did you notice the difference?
We've talked about framing your message, but it's not just about the words you choose.
It's also about the color of your voice—the way you say it!
The key message here is: Add some color to your voice to convey the message you truly mean.
So, how can you add that much-needed color? Let's explore the four horsemen of delivery: speed, volume, stress, and inflection. The secret lies in variation. Slow down when you want to emphasize a critical point, or pick up the pace to engage a younger crowd. Play with volume—sometimes a hushed voice can captivate a large audience. Stress and inflection can change the entire meaning of what you're saying. Proper emphasis on the right words ensures your point isn't lost, while reducing upward inflection helps exude confidence.
Here's a cool trick: emphasize your plosives! These are the hard consonants like B, P, T, K, and others. Clearly articulating these sounds shows conviction and makes your message crystal clear, especially during phone or virtual meetings. Give it a try with a simple phrase like "Great job!"
Remember, it's not just about your voice; pay attention to others' tones too. During a job interview, for instance, listen to the candidate's attitude and how they project themselves through their voice. Will their style align with your company's culture?
Furthermore, while employing, keep in mind the force of good relational abilities. Regardless of whether a competitor has a perfect list of references, on the off chance that they're a rational mastermind joining an inductively disapproved of group, they may not be the best fit all things considered.
In this way, let your voice sparkle with energetic tones, and convey like an expert!
Last rundown
All in all, powerful correspondence is a crucial expertise for outcomes in the working environment. It requires flexibility, figuring out the inspirations of others, and outlining messages in an adaptable and significant manner. To encourage a culture of correspondence, it's significant to survey and further, develop your correspondence systems constantly.
If you have any desire to improve your abilities to outline and guarantee your messages hit the imprint, think about joining the Business English Course at ESOL (English School of London). Our accomplished teachers will direct you in refining your correspondence methods and assist you with accomplishing your expert objectives.
For additional data or to give ideas, if it's not too much trouble, connect with us at contact@englishschooloflondon.com. Go along with us today and open the force of compelling correspondence!